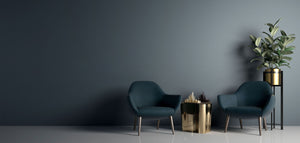 THE BIG APPLE'S ICONIC SKYLINE, IMMORTALISED
QUALITY AND MATERIALS
BRITISH DESIGN
Each set comes complete with a board and presentation box and is the perfect product for someone looking for a unique piece of British design.
We have selected the highest quality materials to create beautiful and unique objects for both the chess player and design enthusiast alike.
The
Big Apple
Immortalised in this game of greats, capturing the essence of the early 1900's construction boom and the growth of skyscraper architecture across New York's skyline.
Contemporary counterparts take place in this edition with some of the city's most recognisable silhouettes; The Guggenheim is the rook, the Flatiron Building is the knight, The Chrysler Building makes for an incredibly powerful bishop, whilst the undeniable grandeur of the Empire State Building makes for the perfect queen and the poignant, impeccable design of One World Trade Tower is the only choice for king in this set.